Riding Together – Safely!
Thunder Mtn. Chapter prides itself on making your safety a priority during all of it's rides and events. This safety page is provided as a resource to its members. Resources selected are from known authoritive sources, such as Harley Davidson, Harley Davidson H.O.G. Handbook and the Motorcycle Safety Foundation (MSF).
Motorcycling is a fun sport! But, like any other activity, it has risks. The reality is that you are exposed and vulnerable; you are individually responsible for making sure you and your bike are ready and safe for every ride. Risk – and how you treat it – is what safe motorcycling is all about.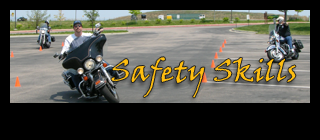 H.O.G. 411's Field Days are held in the lower parking lot of our sponsor Thunder Mtn. Harley Davidson and provides numerous opportunities throughout the year to practice; offset weaves, limited space maneuvers, emergency braking and swerving, among others. For information about chapter field day opportunities or other safety questions/concerns, please contact us at julianc@tmharley.com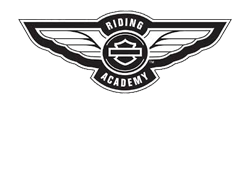 Take your riding to an all-new level with the Harley--Davidson Riding Academy Skilled Rider Course, built on the MSF curriculum Basic Rider Course 2. Created for experienced riders, it offers advanced tips and techniques that help you own the road. The course focuses on improving theses skills: control at low speeds, risk management, limited space maneuvers, cornering judgment, swerving and stopping quickly on straights and in curves, multiple curve maneuvers and surmounting objects. Contact a Riding Academy Skilled Rider Course near you.
Safe Rider Skills Program


Safe riding is so important to H.O.G. - so important that we'll reimburse members up to $50 (in the form of a H.O.G. coupon) when they successfully complete an accredited Motorcycle Safety Foundation (MSF) rider training course, including the Harley-Davidson Riding Academy courses. To obtain your reimbursement and "Safe Rider Skills" patch and pin, complete and submit your SAFE RIDER SKILLS form.
Chapter recognition: After a minimum of 12 chapter members complete an accredited rider training course in a single year and submit the proper paperwork to H.O.G., a Safe Rider Skills plaque will be sent to the chapter's sponsoring dealer.